Paramount Performance fit and recommend a large range of performance and replacement products.
Below are a few links to the suppliers we carry.
If you would like prices or applications to suit; call our office on (07) 4659 9711
Federal-Mogul's Fel-Pro® brand is a premium sealing system and the industry's leading brand of replacement sealing products for light vehicles, light trucks, medium-duty trucks and heavy-duty applications. This Federal-Mogul brand also includes specialty lines for performance, sport and marine engines.
The world leading range of Autronic Engine Management Systems are now available from Paramount Performance. These units have proven themselves time and time again in all forms of motorsport from circuit and drag to race boats. Call us to discuss your needs.
ARP is the leader in fasteners and bolts for racing and high performance. More winning teams use ARP fasteners and ARP bolts than all others combined. Top quality, exact tolerances, the best materials and machining processes, and the ability to survive the rigors or racing and get you in the winner's circle make ARP bolts and fasteners the #1 choice in automotive bolts.
B&M Racing & Performance Products, the most trusted source for manual and automatic shifters, torque converters, and various drive line accessories for the everyday enthusiast and racers!
For over 20 years Crow Cams have supplied standard replacement and performance camshafts and valve train components to car companies, racers and performance enthusiasts. Crow have Australia's largest and most advanced camshaft manufacturing facilities to ensure accuracy and consistency in the finished product
Our DOMINATOR and ELIMINATOR range are engineered specifically to handle the higher power output demands for street or strip. They have been developed over years of research and development and have been proven time and time again. For serious racing, we have the virtually indestructible TOP ELIMINATOR and RACE ELIMINATOR range to suit nitrous, transbrake, supercharged or turbocharged applications.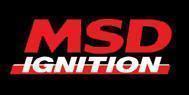 MSD Ignition products are the finest ignition components you can install on your car whether it's a daily driver, dirt tracker, 4-wheel drive, a seven second Pro Stock car or Big Foot.
The high energy spark of the CD design combined with multiple sparks resulted in a potent ignition. Not only did the multiple spark discharge (MSD) ignite the lean fuel mixture, it made overall improvements in the engine's performance! Improved starting, smooth idle, less emissions and more power are benefits every car and truck can take advantage of, especially race cars.
Founded in Japan in 1977 The Trust company LTD has become a dominant source for automotive performance products around the world. With popular brand names like GReddy, the division that makes Exhaust Systems, Turbo Kits, Cooling systems, Electronics and Accessory lines, GREX, the division that makes both engine hard parts and footwear (suspension brakes etc.), and GRacer, the division that produces aerodynamic components the Trust Company offers one of the widest varieties of performance automotive components in the world.
Since 1986, Haltech has powered more champions than we can count. But you can count on this – You'll see consistent top quality performance, power and reliability from our patented Engine Management Systems. Haltech provides a full range of engine management systems that cover the needs and budgets of many different types of users.
Paramount are a QLD Distributor for Joe Gibbs Racing Oil. We use and recommend Joe Gibbs Driving Racing Oil.
K&N Engineering, Inc. High Performance K&N Air and Oil Filters for auto, motorcycle, off-road and racing vehicle, marine, snowmobile, ATV, dirt bike, small engine, and industrial use.

Paramount is experienced in HP Tuners Tuning software for Holdens and Fords. No longer should you expect poor fuel economy or drivability from your modified vehicle! HP Tuners is HERE!
Designed specifically for the performance enthusiast. Iridium IX offers extreme ignitability, improved throttle response and superior anti fouling.
* Fine Iridium tip ensures high durability and a consistently stable spark
*Iridium alloy has extremely high melting point, perfect for today's high performance engines
* "Trivalent Metal Plating" has superior anti-corrosion and anti-seizing properties
* Outstanding acceleration, high fuel efficiency and durability
* Ultimate design, technology and performance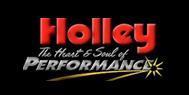 Holley products have been the undisputed leader in fuel systems for over 100 years. Holley carburetors power every NASCAR® Sprint® Cup team and every NHRA® Pro–Stock champion. Holley's products include performance fuel pumps, fuel injection, intake manifolds, cylinder heads & engine dress–up products for street performance, race and marine applications. As a single solution, or partnered with products from other Holley companies, Hooker Headers, Flowtech Headers, NOS, Weiand, or Earl's, Holley products can give you the edge you need over the competition.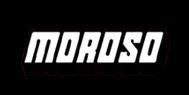 Moroso Performance Products is one of the worlds most respected suppliers of automotive equipment for racing and street performance applications. Moroso manufactures over 3000 products, from oil pans and oiling systems, to ignition wire, ignition components, valve covers, fuel system equipment, air cleaners, hard-core racing tools, chassis and suspension equipment, marine performance engines and numerous other performance parts. The company has an impressive list of customers, ranging from grass-roots racers to top level NASCAR® Nextel Cup and NHRA/IHRA race teams.
Whether you have an EFI engine, converting a carburetor to EFI, the MicroTech ECU is the perfect choice for mapping your fuel and ignition system. Your MicroTech ECU gathers information from your cars standard sensors and continually alters the fuel flow and ignition curves giving you the best possible tune.
Power, Precision, Passion – Auto Meter, the most respected manufacturer of high quality, performance aftermarket instrumentation, tachometers, gauges, gauge pods, and test equipment.
With its distinctive gold ECUs and a philosophy of engineering excellence, MoTeC has grown from a modest home workshop producing a screwdriver-adjusted ECU in the late 1980s to a world leader in twenty-first century motorsport technology. With the turn of the millennium came a new benchmark in aftermarket engine control—the MoTeC M800 engine management system.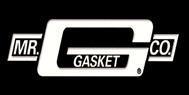 The company produces gaskets, bellhousings, clutches, flywheels, and suspension products, as well as shifters, fuel system products, and electronic and digital products, engine components, ignition and electrical accessories, shifter accessories, specialty tools, andMsuspension and driveline components.
ViPEC produces two engine management models, the V44 and V88. Also plugin ECU based on the V44 and V88 for Subaru, Mitsubishi, Nissan, Mazda and Toyota cars. All offer three dimensional mapping of fuel and ignition and are full sequential up to eight cylinder. Support for up to twelve cylinder wasted spark. Also a four channel twin capacitor CDI ignition.
Nitrous Oxide Systems (NOS) showed the world how to effectively harness the power of nitrous oxide for automotive use in the 1970's. Since then, NOS has powered more racers than any other brand of nitrous. When you're looking to go fast, rely on NOS to deliver the most power per dollar available. From stock engines to race vehicles, jet skis to trucks, NOS has a kit for you.
Turbosmart Australia Pty Ltd manufacturer premium Blow Off Valves (BOV), Turbo Boost Controllers, Turbocharger Wastgates and other smart turbo accessories.
Indiana-based manufacturer of various types of race tires including oval track
asphalt, oval track dirt, drag racing, road racing and ATV tires.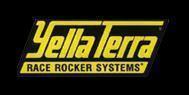 VCM Performance manufactures performance products in response to the ever increasing demand for well researched, high quality GEN3/4 components.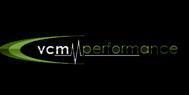 VCM Performance manufactures performance products in response to the ever increasing demand for well researched, high quality GEN3/4 components.