Paramount Performance offer a wide range of performance upgrades for all makes and models, whether it be for street or race applications. Holding many Australian records and a World Record with our Turbo LS engine combinations Paramount Performance are proven specialist is all Performance upgrades. 
LS Performance Packages
Unleash the power of your LS with one of our performance packages. All our LS performance packages have been developed in house over the last 20 years & are proven packages.
From just a tune to ensure your vehicle is operating at its peak horsepower and economy, to an exhaust upgrade, a Camshaft upgrade and cylinder head CNC porting. Every performance package, every camshaft grind has been specifically designed for not only power, but also driveability and reliability. We chose to use only the best quality parts which is why we choose Crow camshafts & VCM OTR's.  Check out our Facebook page for regular video results posted for these packages. 
Exhaust System Upgrades
Apart from creating a more desirable note from your vehicle, an exhaust system will give your engine more bite, serious power and increased torque boosts. However, when choosing an exhaust system, you should know that size does matter. Some vehicles perform with small exhausts while others perform with large exhaust systems. A common misconception is that the larger the exhaust diameter the better the system. Systems that are too large can reduce the performance levels with their lack of gas speed at mid-range engine RPM.
Benefits of a performance exhaust
In most cases, the fuel economy of the engine will improve. This is due to the scavenging effects of an efficient design of headers -more clean air fuel mixture being delivered into the cylinder bore resulting in a more powerful power stroke. Quite simply this means that the engine does not have to work as hard to deliver the same power.
Unleash your engine with an upgraded exhaust system & give your ride a sound that is sure to turn heads!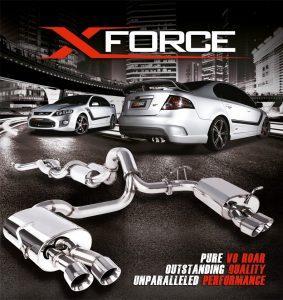 Forced Induction
The team offer a range of forced induction services from sales and installation of superchargers and turbochargers, to expert advice and tuning options.
The team is experienced in many facets of forced induction and come from the school of if you are going to do it, then do it right the first time.
Our go to brands for forced induction are: Harrop Superchargers, Vortech Superchargers, Garret Turbo's & all Turbosmart products.
If your are looking at getting the best Power & Economy from your vehicle, the team at paramount are the ones to call!
Vortech superchargers operate on fundamental and proven turbomachinery principles, first described by Euler's turbomachinery equation developed in the 18th Century. This principle states that the work imparted to a fluid by an impeller is related to the change in angular momentum of the fluid. From these humble beginnings, the centrifugal compressor has evolved and found its way to becoming the most efficient and reliable means for delivering charge air at high pressures.
Vortech Superchargers available at Paramount Automotive NOW. Call  for more information.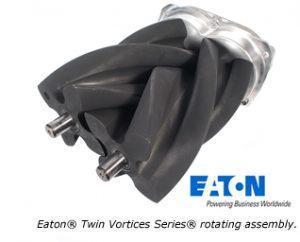 HARROP POSITIVE DISPLACEMENT SUPERCHARGERS
The Harrop range of Superchargers utilise Eaton's Twin Vortices Series™ (TVS™) technology. Our range are a Roots-type positive displacement supercharger designed for a variety of engine applications delivering more power and torque for uncompromising, high-performance driving. The TVS™ supercharger's patented design features twin four-lobe rotors with 160-degree twists and high-flow inlet and outlet ports that greatly enhance thermal efficiency, deliver higher volumetric capacity and enable higher operating speeds. The TVS™ supercharger is capable of running with a high thermal efficiency (up to 76 percent) across a wider operating range. The higher helix angle of the rotors coupled with redesigned inlet and outlet ports, improves the air-handling characteristics without increasing the overall size of the unit. The TVS™ improved noise and vibration characteristics eliminate additional noise-reduction treatments, complexity and system cost. Additionally, the supercharger incorporates a bypass system to reduce air handling losses when boost is not required, resulting in better fuel economy. The improvements incorporated into the TVS™ design allow for the use of a smaller supercharger, reducing the package size and weight of the system. The superchargers range from 900cc to 2650cc per revolution, and all TVS™ superchargers have a 2.4 pressure ratio capability and a thermal efficiency that exceeds 70 percent, which enables more compact packaging and greater output.
Turbocharging
Want to learn the basics of Turbochargers? Click here to download the Turbo Tech PDF!
Garrett is the world's leading pioneer of turbocharging technologies, providing engine boosting systems that can save fuel and reduce emissions while providing boost on demand.
Their thermal systems technologies meet the increasingly demanding heat transfer requirements of all customers. The focus is on providing high performance systems leading to increased fuel economy and overall value.
Garrett is where you want to be!! They have engineering teams on 5 continents that are continually developing the most up to date technology in the industry. And, with some of the most rigorous functional testing in the field you know you are buying the superior product!!
Why Choose Garrett??
It's simple…..
A Turbo is a high technology product that requires superior design and intensive capital to produce. It must meet the severe requirements that only a world class manufacturer like Garrett can achieve.
Garrett is one of the few turbo charging manufacturers that subjects the turbos to several On Engine qualification tests. These turbo charging "qual tests" ensure Garrett produces a safe and reliable turbo for On Engine applications. When you buy a Garrett turbo you can be sure it's a reliable one!!
A Garrett Turbo offers you the best value in terms of quality and competitive price. A quality commitment goes way beyond the manufacture of product. At Garrett, it has to do with the vary aspect of business life. Protect your investment today. You can relax, enjoy, and drive with confidence with the knowledge that your Garrett turbo is a reliable turbo.
Visit www.turbobygarrett.com for more information on products.
If you would like to make a booking,  call our office on  (07) 4659 9711